Welcome to Berkshire Guitar Amplifier Repairs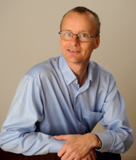 Is your guitar amplifier giving you grief? Pops, hisses, crackles?
Noisy pots? Or just plain dead!
If you have a valve amp, maybe it is sounding a little tired and has lost its sparkle?
Relax. you are looking for audio amplifier repairs I can help. Whatever the make and model I can help you get your ailing amp back up to scratch.
I run a friendly local service doing guitar amplifier repairs from my workshop at my home in Reading, Berkshire. I can keep costs of repairs very reasonable as my overhead is minimal.
I have over 40 years experience in electronic design and development as ex-BBC and ex- Head of Design for Racom. I have also been building equipment and doing electronic repairs for more years than I care to remember! It's something I enjoy. It is a great feeling to give equipment a new lease of life, rather than see it scrapped.
Why use me?
You want someone local who you can actually talk to. You don't want to post off your heavy amp to some distant repair shop and wait a month for them to look at it. You want a fast service at a reasonable cost (I can even offer 'same day' service if you are desperate and the fault is fairly simple to repair.)
If this describes you, then look forward to hearing from you and sorting out your equipment problems.

Stuart Smith BSc (electronics)
Click here to see the types of equipment I can (and cannot) repair.